When looking for an eCommerce platform for your online business, Magento and Shopify are two names that you will have likely come across.
With Magento racking up over 300,000 merchants and Shopify a whopping 600,000 – they're both extremely popular in the world of eCommerce.
But while they are often left to battle it out for the number one spot as the leading eCommerce platform, their differences are frequently overlooked.
For business owners, your online store and its potential future success lie partly in the hands of whichever eCommerce platform you choose. There are many important factors to consider before deciding which platform is the right match for your business needs.
Things like scalability, performance, cost, customer support, and third-party integrations are all essential factors that shouldn't be overlooked.
It's a lot to think about, I know, but that's why I'm here to help you.
Throughout this blog post, I'll take an in-depth look at both providers – answering the all-important question: Magento or Shopify?
Magento vs Shopify table of contents
Magento vs Shopify But how different are they? Ease of Use Magento Shopify Still unsure which platform to choose? Themes and Templates Speed and Performance Apps and extensions Payment Gateway Options SEO and Marketing Customer Support What Do They Cost? Magento vs Shopify: Which Platform Is Right for You and Your Business?
Magento vs Shopify
There's a whole bunch of Magento vs Shopify comparison articles on the World Wide Web underlining the similarities in both platforms. But the thing is, even though they serve the same purpose, Magento and Shopify are entirely distinct – like chalk and cheese.
Everything from their core structure to their apps and extensions, even their payment gateway options, are different. In fact, pretty much all of their functionalities are unalike.
But how different are they?
Launched in 2007, Magento is a self-hosted platform that's extremely well-known for its large user base. This includes individual merchants as well as some of the biggest brands around today.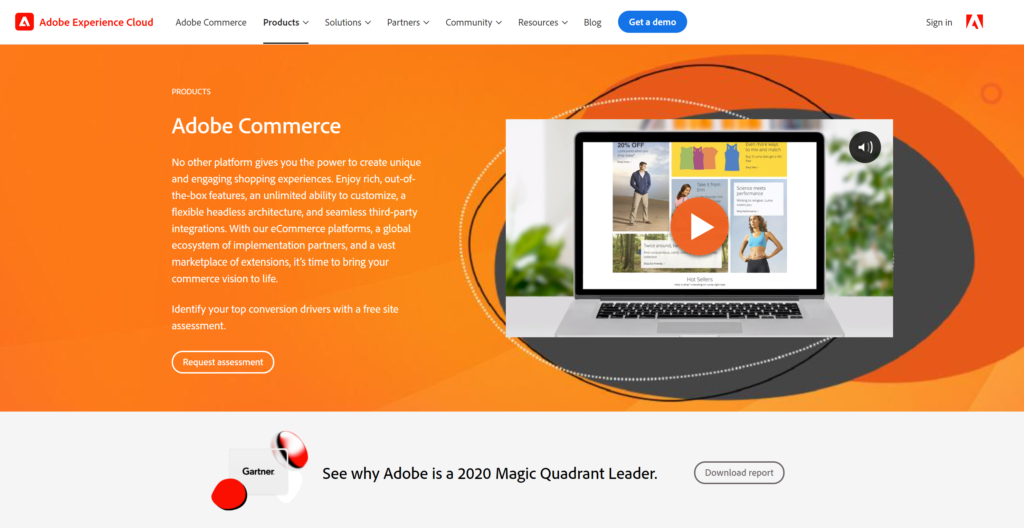 Built on open source technology, it provides users with a tremendous amount of flexibility and customisation, which is something that you don't get with Shopify.
Presuming you have some coding knowledge, there are no limitations on how you design your store. Therefore, if you're looking to create something personal that stands out from the crowd – Magento is the way to go.
Because Magento is a self-hosted eCommerce platform, you'll need to commission your own hosting solution.
On the other hand, Shopify is a hosted eCommerce platform. Aimed at the less technically minded users, Shopify provides a much less hands-on approach than Magento.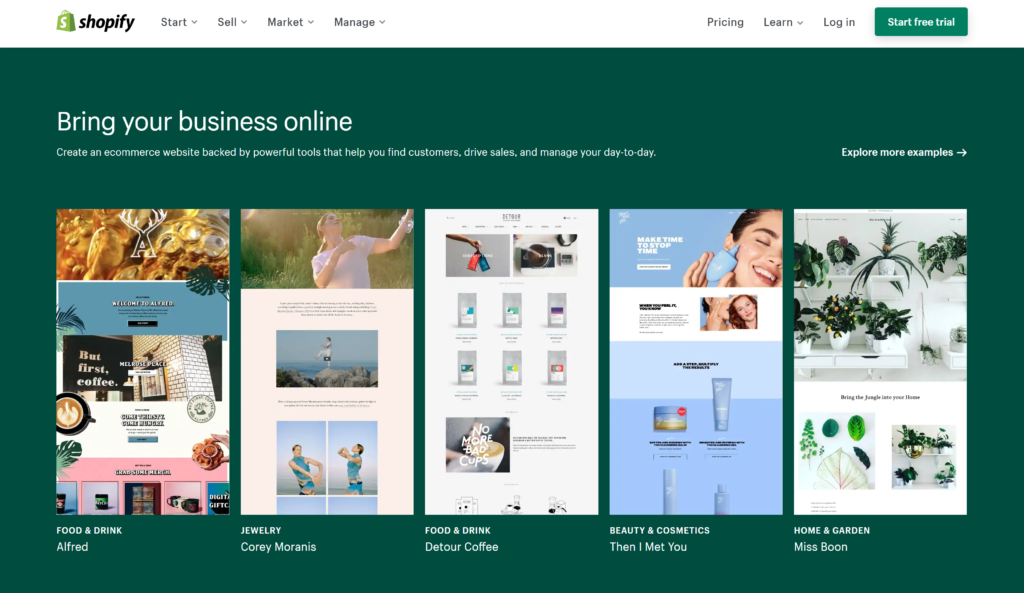 Firstly, rather than having to search for your own hosting solution like you do with Magento, Shopify offers a number of monthly subscription fees in return for shared hosting infrastructure. Simply put, this makes it easier for users to get their store up and running quickly.
The Shopify website builder makes it easy for novice users to build an eye-catching store without coding. It offers more than 100 mobile-ready themes that optimise to almost any sized screen or device.
But this isn't a popularity contest, and since I've established the standing of both Magento and Shopify, it's time to find out which of these eCommerce platforms is the best match for your business.
Ease of Use
If you're new to building eCommerce websites, one of the most important things to consider when choosing an eCommerce platform should be ease of use. This can have a big effect on how easy it will be to build your website, while it can also impact your customer's shopping experience.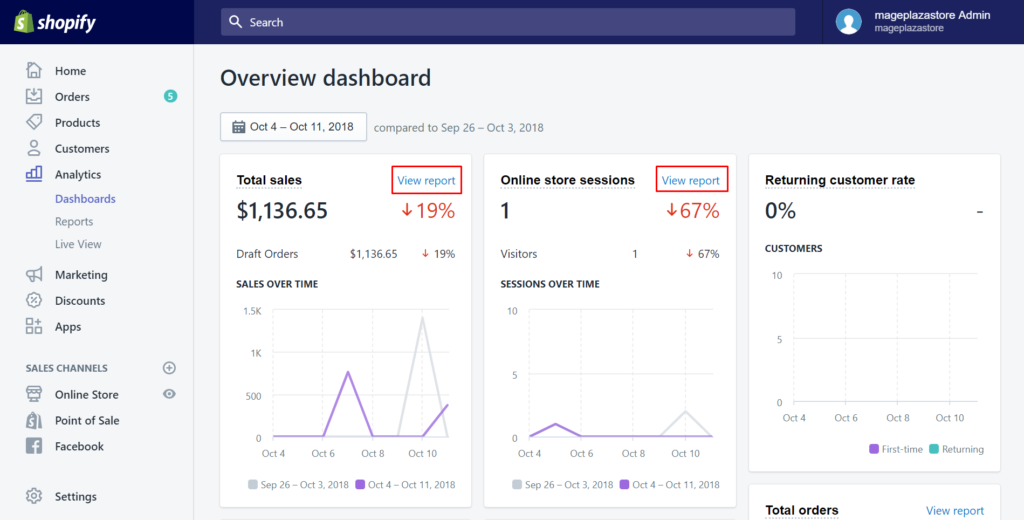 When reading this section, it's crucial to consider how much you already know about setting up and managing eCommerce stores. By doing this, it should help you to understand which platform will provide you with the best overall user experience.
Magento
Magento has been built on open source technology, which means that its source code can be modified by the user. Not only does this boost the customisation options, but it also gives the user complete creative freedom over the design of their website, from the user journey through to the sales funnel, and complete creative design of the checkout process.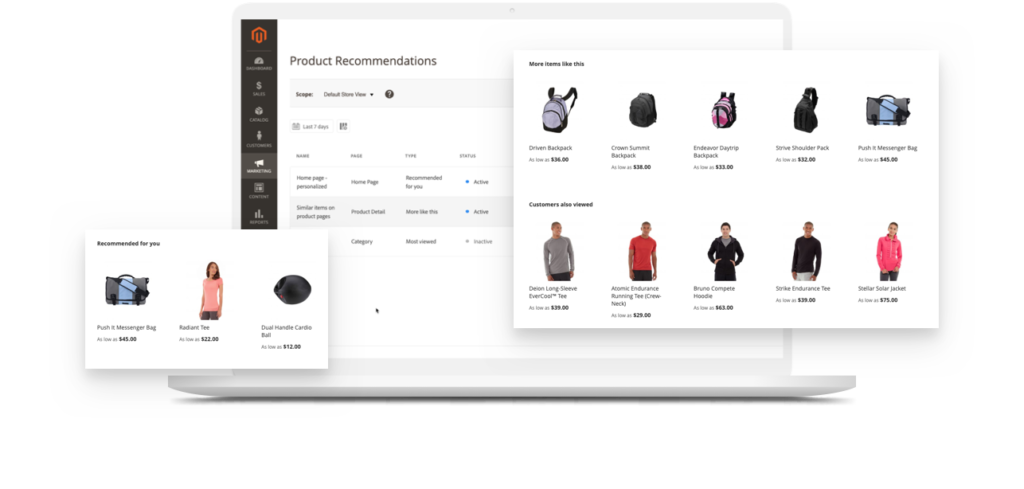 Being an open source platform it comes at a price; there is a steep learning curve and it is rather technical compared to Shopify. If your knowledge of web programming HTML/CSS/JavaScript/PHP coding isn't up to scratch, you'll struggle to see the full potential of Magento. This is where you will need external support such as an experienced Magento developer or Magento agency to help customise your online store for you.
Realistically, Magento is aimed at medium-sized to large businesses with a bigger budget, more products, or a tech expert to help with the website building process. Among the leading brands that use Magento are Coca Cola, Nike, Ford and Harvey Nichols.
Smaller businesses or inexperienced users may struggle with Magento.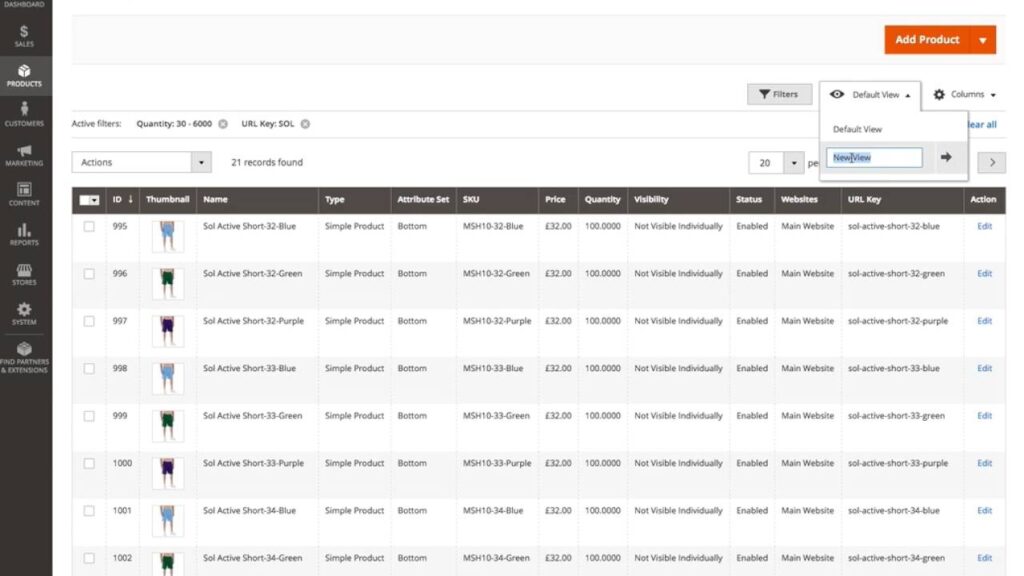 For example, adding individual products one at a time can be tricky and time-consuming, while the option to import all your items en masse is easily workable for larger businesses with more products.
Overall, the Magento CMS (Content Management System) is less user-friendly than Shopify's interface, unless you opt for Magento Commerce (now called Adobe Commerce) aimed at enterprise-level businesses, which comes with a hefty yearly licensing cost. However, the upsides of being an open-source platform widen the scope in terms of customisation.